Reliability
Turner Supply offers innovative and award-winning services for mechanical seals, mechanical packing, polymer seals, industrial lubricants / MRO chemicals, and other equipment simplify installation which improves reliability and extends performance.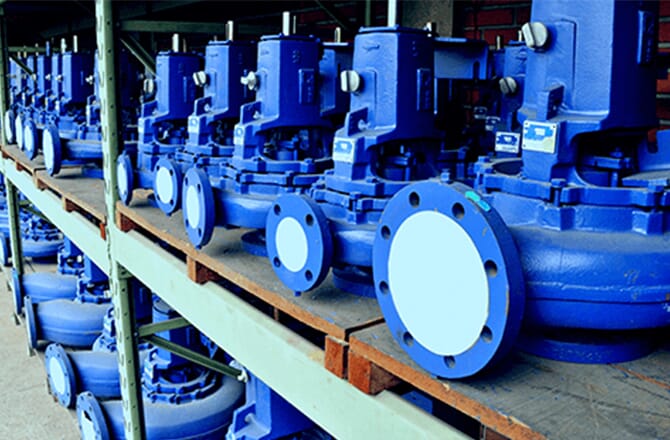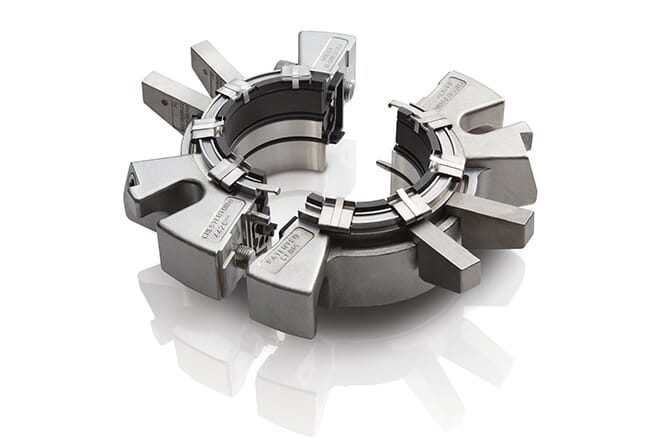 Chesterton
Chesterton is a world leader in helping process industry companies and manufacturers improve the reliability and efficiency of their rotating, stationary, and fluid power equipment platforms. Chesterton is known across a wide range of industries for their award-winning pump and valve sealing solutions, applications expertise, equipment maintenance and wear-prevention products, and knowledgeable hands-on local service.
Rotating Equipment Solutions
Stationary Equipment Solutions
Fluid Power Equipment Solutions
Industrial Lubricants/MRO Chemicals
ARC Efficiency & Protective Coating
Valve Stem Packing
Flange Gaskets
Specialty Sealing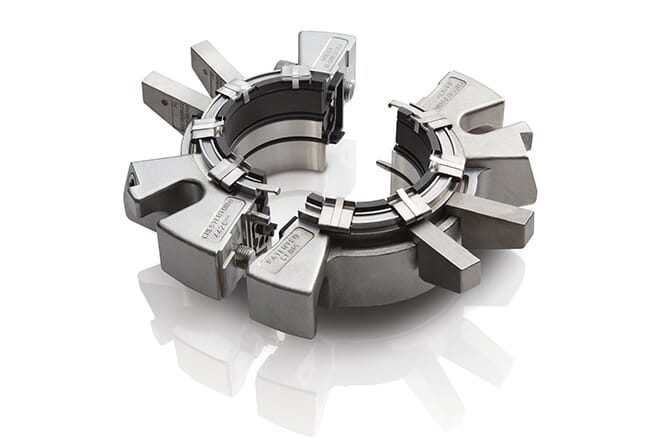 Learn More On Chesterton.com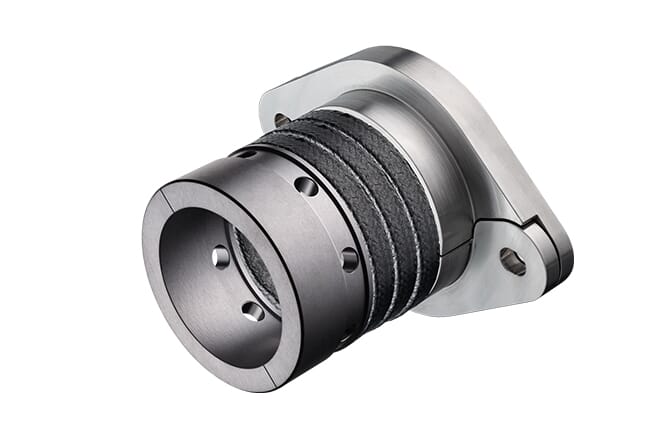 SealRyt
Stuffing Box Sealing Without Box Modification - SealRyt developed the PackRyt® Bearing System, a patented shaft stabilization methodology that retrofits into existing stuffing boxes without box modification. The PackRyt combines high-capability bearing structures with either super-conductive soft sealing materials or mechanical seals. PackRyt® Bearings are composed of a proprietary carbon composite that is extremely tough but doesn't wear shaft sleeves. In flushed applications, the PackRyt Bearing System combines the bearing with the lantern ring for optimum performance. This design prevents the lantern ring from moving out of position or being crushed when tightening the gland follower. SealRyt also produces premium braided packing that outperforms traditionally used brands. SealRyt developed techniques in the braiding process that improve thread lubrication coverage, twisting design, and corner blocking.
Preformed Packing
Stuffing Box Packing Kit
Stuffing Box Repack Kit
Packing Repair Kit
OEM Packing
Square Packing Kit
Preformed Gland Packing Rings
2L3
2L3 Packing Kit
2L3 Repack Kit
3L3
3L3 Packing Kit
3L3 Repack Kit
Gland Packing Seal
Repack Kit
Repack
Gland Packing Material
Maintenance Kit
Replacement Packing
Replacement Repack Kit
Packing Distributor
Pump Repair Kit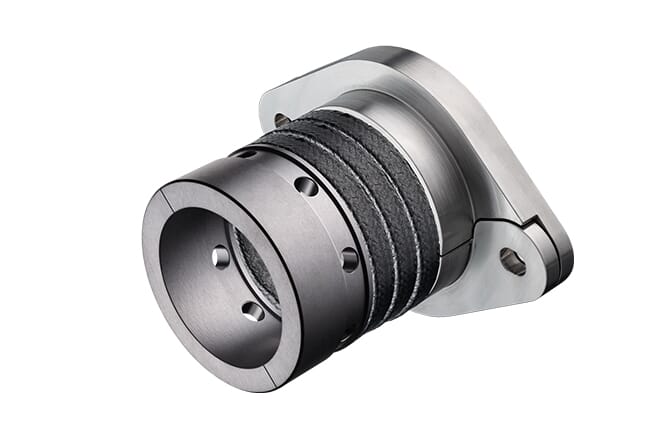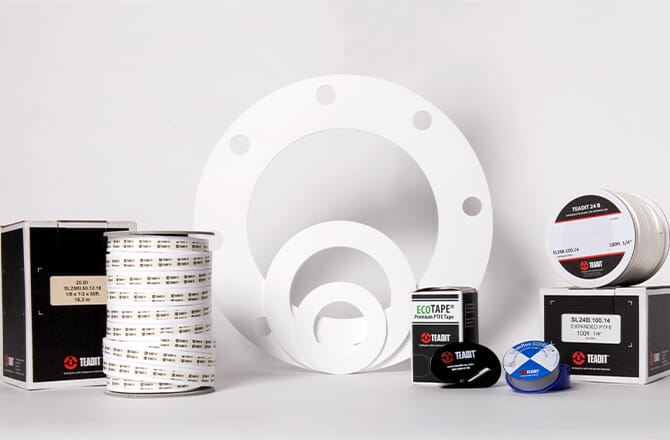 Teadit
The Teadit® Group is recognized worldwide as a leader in the development, and manufacturing of, innovative products for critical fluid sealing processes. The wide variety of sealing solutions developed by Teadit® have been important tools for many industries including the Refining, Chemical Process, and Power Generation industries. Teadit® has helped a number of industries achieve the goal of an emission-free environment within their facilities by consistently investing in R & D to keep up with the evolution of the industry's needs. Every Teadit® product is developed, manufactured and installed to achieve leakage control and environmental preservation. Teadit® North America is located in Houston, Texas. Worldwide, Teadit® has locations in South America, Europe and Asia.
Gaskets
Compressed Fiber Sheet
Tealon
PTFE
Polytetrafluoroethylene
ePTFE
expanded PTFE
expanded polytetrafluoroethylene
Gasket tape
Gasket adhesive
Packing
Pump Packing
Valve Packing
Packing rings
Fugitive Emissions
Emissions
Graphite Sheet
Graphite Packing
FDA Approved
NSF Approved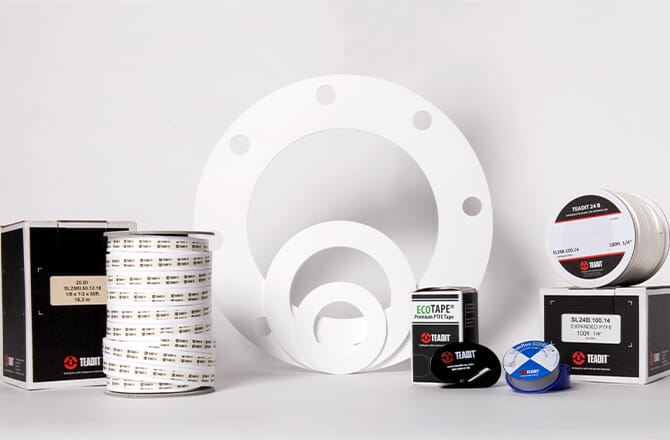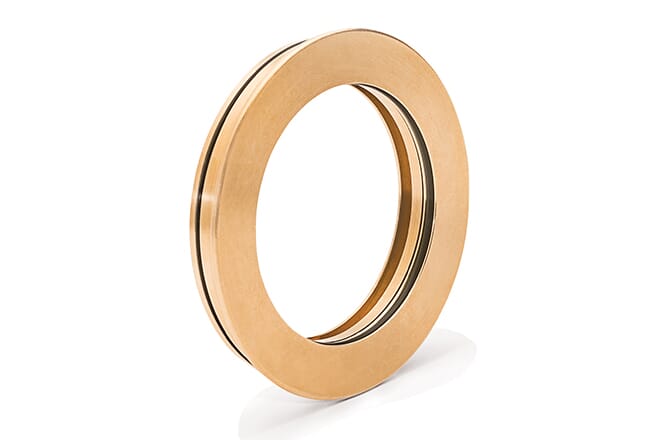 Inpro
Inpro/Seal is a world leader in the design and manufacture of permanent bearing protection and complete shaft sealing solutions, extending bearing life and eliminating leakage on a variety of rotating equipment. Their innovative technology increases equipment reliability and provides real cost savings to customers by improving mean time between repair (MTBR). Their distinct product line includes the original Bearing Isolator, the Air Mizer shaft seal, shaft grounding solutions and the Sentinel Floating Brush Seal. These unique products offer permanent solutions to many of the costly maintenance problems that disrupt production. Inpro/Seal products are custom engineered to meet exact equipment specifications and operating environment requirements for optimized performance.
Bearing Seal
Bearing Protection
Bearing Contamination
Oil Seal
Grease Seal
Shaft Seal
Product Seal
Shaft Grounding
Shaft Grounding Ring
Motor Grounding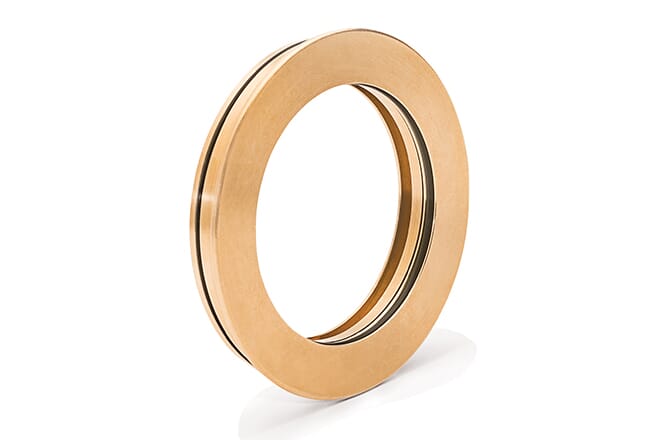 Interested In Our Reliability Services?
Contact Our Reliability Team
Our field application specialists are trained in solving customer problems by providing Fluid Sealing solutions to improve MTBR while providing substantial cost savings.